Substantial inflation is already being seen worldwide. Although we can't avoid or prevent inflation from impacting our lives, we can prepare now to reduce its effect in the long term.
Finances and Investment
There is no question that periods of rising inflation are challenging for businesses, investors, and traders. How you make financial and investment decisions during a period of inflation is all about giving up buying power now to get more power in the future. Being well prepared and having a well-thought-out strategy is critical.
Focus on inflation-proof financial assets such as commodities and real estate. Forex brokers offer the opportunity to speculate on world events daily and to create a diversified portfolio. The best way to prepare is to diversify your trading portfolio.
Focus on companies with strong advantages over competitors and within the industry, for example, companies like Apple or Microsoft, who can increase prices easily without significant consequences.
Rising interest rates also impact the housing market significantly. If you are already a homeowner, now may be the right time to remortgage and fix your monthly repayment rate before interest rates rise further. Prepare by paying off credit cards and debts with the highest interest rates as soon as possible. Start by running a credit report online to get an accurate overview of your debts.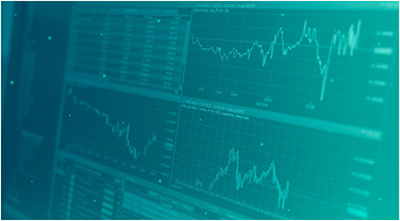 Source: Pixabay
Stock Up On Supplies
The consumer price index (CPI) is the calculation of the percentage of increase in inflation. The CPI measures the difference in average prices of a basket of goods, food, drink, and fuel; it also includes services such as medical care and transportation.
A good way to prepare for increasing prices in household items is to stock up now on non-perishable goods, such as food, toilet paper, nappies, and cleaning supplies. Nearly all foods increase in price, while some items that could be significantly impacted are wheat, sugar, coffee, corn, etc.
Eating out will also increase, so stock up on foods that would usually be a treat so you still enjoy your favorite foods without breaking the bank. If you have an outside space or garden, consider growing some herbs, fruit, or vegetables yourself.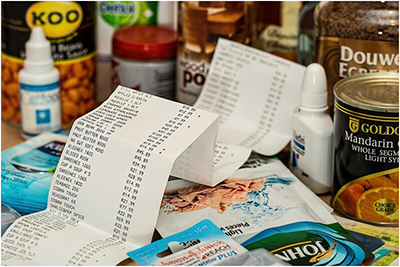 Source: Pixabay
Lifestyle Changes
Improve you're personal earning power by taking advantage of your talents, upskill, and investing in education and personal development. This can be one of the best protection against rising inflation.
Incredibly high fuel prices are one of the most significant consequences being felt due to inflation, as well as other factors. A simple lifestyle change you can make is to start carpooling where possible, whether to work or for your kids to get to and from school. If budgeting is not your strength, try using a free personal finance app, where you can track your income, outgoings, bills, and set reminders so you don't make late repayments and incur extra interest. Looks for a way to live for less and minimize your daily spending.
Although some of the adverse effects of inflation are somewhat unavoidable, don't underestimate small changes, budgeting, and having an emergency fund.