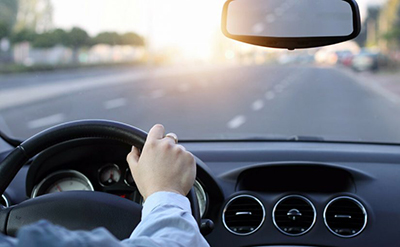 The process of buying a new car may appear to be difficult and complicated at times, but by understanding the entire process and following the correct steps, the process of purchasing a new car in Saudi Arabia will be less complicated and easier.
It is worth noting that there are more options for purchasing a new car than ever before, as well as different and unconventional methods of purchase. And therefore, we have provided a brief summary of everything that must be considered before purchasing a new car in Saudi Arabia.
Car-Buying Terms
It is important to note that there is some information and phrases that, once recognized, will help you to understand all the actions which will be occurred when you purchase a car, and these terms include:
Fahs: MVPI is another name for the vehicle test that determines roadworthiness (Motor Vehicle Periodic Inspection). To demonstrate this, a circular sticker is placed on the car's windshield
Istimarah: the registration card for a car. The registration card must be carried at all times and renewed every three years. Only if the vehicle has passed the MVPI, the Istimarah will be issued
Muroor: This is the traffic police station where you fill out the paperwork for purchasing or selling a used car
Options for Buying a New Car in Saudi Arabia
When buying a new car, you can choose the best method for you as a buyer, and the following points will show you the most common methods.
Dealership
Going to the dealerships is the best option for many people. Car dealerships provide all of the information about the car as well as assist you with the proper steps to complete the purchase process, whether the purchase is cash or financing.
Showrooms
Many people prefer to buy a car from a showroom since they can find multiple brands and car models in one place, as well as they, will be able to examine and inspect the features of the car in person. Therefore, if you are not sure about the brand or model, they will give you the best advice before buying your new car.

Online Car Shops
The option of purchasing a New Car Online or even a used one is now available in many countries, as many companies and dealerships exclusively provide this service in Saudi Arabia like Motory which is considered one of the most efficient cars Haraj portal in KSA that allows you to buy a new car online, as it connects the buyers and the car dealerships or financing entity. Not only that, but also it provides many offers from various car brands in one place.
Finally, the criteria for choosing the best method to buy a new car in Saudi Arabia are based on your budget, daily use, as well as the individual's living circumstances, which play an important role in determining the type of car that will be purchased.