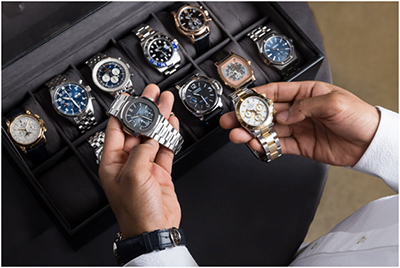 Dubai is one of the biggest markets for trading luxury watches from brands like Rolex, Patek Philippe, AP, and others. With the lifestyle that people have here, you can get some excellent deals on your subsequent purchases of pre owned luxury watches in Dubai. Here's a list of all the benefits that you will enjoy.
Shopping for used luxury watches in Dubai
Finding the particular watch you have been looking for is relatively easy in the Emirates. You just need to connect with some of the dealers, and you should be able to find the right piece at the right price. Besides that, you can get a pretty competitive price on it.
Find rare watches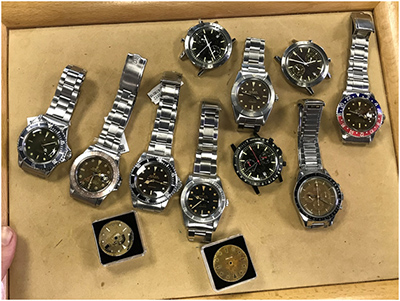 Many companies like Patek Philippe and Richard Mille often like to come up with limited edition watches. There is only a limited production run for these watches, often limited to 100 or, at times, even 50 pieces. Most of the time, such pieces land somewhere in the Middle East region.
The luxury watch market in the UAE today is filled with a lot of such watches. This is why finding a rare watch is relatively easy in a city like Dubai or Abu Dhabi. In this luxury hub, you can look at the pre-owned luxury watch market and you should be able to find the piece you have been looking for all around the world.
Avoid waiting in queues
All around the globe, there has been a huge demand for luxury watches lately. Since these brands only produce a limited number of watches in a year, there is a massive waitlist on retail stores. While some watches would have a waiting period of roughly 6 months, there are even some watches that would have a waiting period of as much as 7 years. In order to avoid such long wait queues, you can turn to stores that sell pre owned luxury watches in Dubai where you can find anything from rare watches to vintage timepieces.
This will allow you to buy the exact watch you have been looking for without having to be in the wait queue. If the waiting period is long enough on the retail stores, you might have to pay a slight premium. But it is going to be worth it since the prices of these watches, especially Rolex, often increase over the years.
Get the best-priced deals
Finding the right piece is one thing, but finding it at the right price is another. Due to the fact that there are a lot of people in Dubai who like to show off their wealthy lifestyle, there is both plentiful supply and massive demand for such watches. Thus, you can find these pre-owned luxury watches at very competitive prices.
Often these prices are much lower than what dealers would offer in other countries. At times, some watches are priced so aggressively that you can even fly in, buy the watch, get back to your home country and still save some money.
Vintage or discontinued models
Watches are not just accessories that you wear on your wrist. They mean much more than that for watch enthusiasts and collectors alike. These people are often attracted to vintage timepieces or watches that have now been discontinued. The only way to buy such watches in 2022 is to look at the pre-owned luxury watches market.
In this market, you can find anything from a discontinued Rolex Submariner Hulk to the vintage Patek Philippe Nautilus.
Unworn conditions
In Dubai, there are many watch aficionados and collectors. These people don't buy watches that are all over the news just to wear them. Instead, they just buy them and keep them in their safes. This is why many watch sellers in the city have pieces that have never been worn and have a clean title. Watches in such excellent condition are extremely rare to find, and this becomes one of the major reasons to buy your next luxury watch from Dubai.
Why is the pre-owned luxury watches market better in Dubai?
Thanks to the number of people wanting to purchase such watches, there are many pre-owned luxury watch dealers in the UAE. These watch dealers can help you find any timepiece you want. Whether it is a rare watch or it is a discontinued model, these dealers can help you find any watch. Not just that, they can also assist you in getting them at the best price possible