How To Start A Company In The UK If You Live Overseas?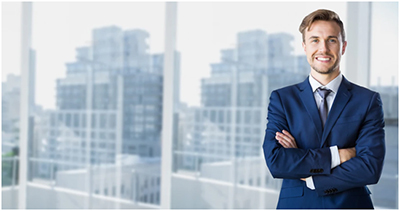 Starting a business in UK as foreigner has never been easier
If you've always wanted to open a business in the UK from your home country and wonder whether that's possible then this article is for you. Setting up a limited company in UK is absolutely doable and we're going to help explain all the things you need to start with.
But first…
Is it Possible for a Foreign National to Establish a Business in the UK?
Absolutely! Sure, you'd need to put a lot of work but yes, it doesn't matter what nationality you are, you can establish a business of your own in the United Kingdom. And no, there's no need for you to acquire a permanent residency in the country. However, what you do need to ensure is that whatever business you start, it should have a legitimate UK address.
Why? Well, you are required to establish the legitimacy of the company in terms of the exchange of information and other levels of necessary correspondence. Plus, it also mandatory for you to register the UK address with Companies House.
It isn't difficult for non-UK residents to obtain a valid address anywhere in the UK. And it doesn't have to be anything specific. For example, you can rent or buy a property, use a friend's or relative place as an office, or establish a virtual office.
Do I Need a Work/Business Visa to Start a Company in the UK?
No, as a foreign national starting a company in the UK, you aren't legally required to apply for a work/business visa. This is because the UK government doesn't need any validation as to whether you can operate or manage the business. So, does this also mean that you'll have permission to fly to the UK without a visa to run your company? No, you can't.
While you can remotely start and operate a company in the UK, you will not be able to settle in the country without a applying and acquiring a valid immigration status.
Important Things You Need to Start an Overseas Business in the UK
As a foreign national, here are some vital components you need for a successful overseas business setup in UK:
A UK-Registered Bank Account in Your Name
While you can easily apply for a UK business bank account from your home country, there are also third-party services you can use to quickly and seamlessly acquire a bank account that is more in line with your business requirements.
A Legitimate UK Companies House-Registered Address
You need to have a registered office address to receive all your business documentation as well as official mail. If you don't have a relative or a friend that you can use to set up an address in the UK then things might get a bit more challenging. However, one quick solution is to consider hiring an overseas property agent who will have the necessary property listings that will more in line with your budget as well as your specifications.
An Authentic Business Name
To start a business in the UK, you will also need an authentic company name. However, you'll have to make sure that the name you select isn't already registered in the UK.
Tax Requirements for Running a Business in the UK from Abroad
Your tax requirements and implications as a foreign business in the UK will primarily depend on what type of business you are running and how your company operates. However, you will need to pay mandatory tax such as:
Corporation tax
VAT (Value Added Tax) if you're earning up to £85,000 per annum
Income tax
National insurance
It is extremely important to hire the services of a tax firm that specializes in UK tax laws so that you can steer clear of hefty penalties or fines, or you could do your own due diligence by reading about UK tax laws and regulations at gov.uk.
How (Insert Name) Can Help You Establish Your Business in the UK
At (insert name), we specialize in helping entrepreneurs start their own companies in the UK. We have the resources and the experience in helping you navigate the tricky waters of starting a business in UK as foreigner. In light of this, here are some services we offer in a nut shell:
Registering a UK business address
Corresponding necessary legal documents for establishing a limited company
Sending and receiving necessary digital and printed documents