The UAE has been a hub for air travel and business for several years. It is home to one of the biggest and busiest commercial airports and is becoming a private corporate air travel leader.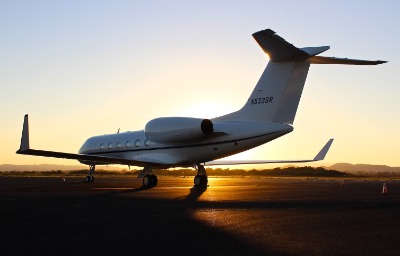 Image by: Chris Leipel via Unsplash
Dubai & Business Aviation
Thanks to tremendous economic growth, Dubai and UAE have set themselves up to become the leaders in business travel. Recently, a new, state-of-the-art facility has been opened at Al Maktoum International Airport, including exclusive private jet charter buildings and passenger areas. This new facility is only the start of the expansion Dubai and the UAE is looking to make. There are already talks of adding new buildings and areas to the facility, making it more luxurious for the many high-flying business people who travel to and through Dubai.
Fleet Expansion
The growth of the private travel sector in the region is partially due to the UAE and parts of the Middle East aiming to increase their fleets. Countries across the region, led by the UAE and Saudi Arabia, are set to increase fleet sizes by over 5% year-on-year over the next decade. When you combine this proposed explosive growth with the vast financial backing of the private aircraft sector and Saudi Arabia looking to grow their private jet fleet, you have an economic region that can easily dominate air travel in the next five to ten years.
Increased Demand for New Private Jets
Many regional private jet sellers have also noted a massive uptick in sales over the past couple of years. More and more buyers are not only looking to acquire a jet but are also looking to get the best on the market. It is also important to note that this is happening in tandem with the very strong preowned market, one that many experts also think will grow in the coming years, as it accounts for 70% of private jet transactions in the region.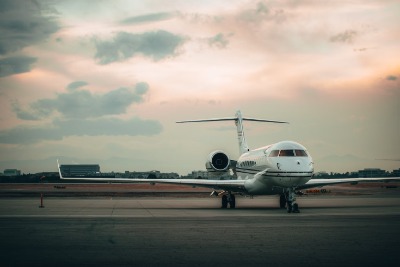 Image by: Jakob Rosen via Unsplash
eVTOLs
One interesting development that could shake up the private jet industry in the UAE, at least for local flights, is eVTOLs. Electric Vertical Landing and Takeoff autonomous aircraft, or just eVTOLs, have already been tabled in Abu Dhabi as a potential new form of taxi. While that may sound small-scale, it does open the door to the potential of autonomous private jets; if they were to come to fruition, that is likely the market they will head to first. Existing autonomous technology can assist pilots in more than just autopilot; therefore, independent private jets can be more of a reality than a sci-fi movie trope.
New Private Jet Technologies
Upgrading private and corporate air travel is happening across the Middle East. Part of the UAE and Saudi Arabia's plan to introduce more private jets into their fleets is to fit them with the latest tech. Here are a few new pieces of private jet technology you will be sure to see in the near future.
In-Flight Robotics
In-flight robotics are one of the most exciting pieces of technology in private jets. In this case, we aren't talking about a robot-like machine that loads or unloads luggage but one that will look after you on your flight. Developers are creating in-flight robots that can communicate in different languages, provide flight information, and potentially even take your drinks and food orders.
Lighting & Climate Control
One area that many designers are looking to improve on is making your private jet flight more of just that: yours. With lighting control, you can control the brightness, intensity, and color of the light no matter where you are in the cabin. With climate control, you can make the bathroom warm and the seating area cool, the entire aircraft hotter or colder, or any other combination you can think of.
Zero Gravity Seating
Zero-gravity seats may have a high-tech-sounding name, but they are regular seats that have been tweaked in a way we have never seen before. Firstly, they can recline until they are flat while offering support to your neck, back, legs, and arms. They are also brilliant for those with circulation issues or who get uncomfortable on long flights, as they are designed to keep circulation through your legs while in any of the reclined positions.
Internet of Things
If you haven't heard about the Internet of Things before (IoT), it is the concept of connecting multiple devices through the Internet to work together. This ultra-high-tech concept is quickly making its way into private jets. Not only can this technology be used by passengers to control everything from the onboard coffee maker to the heated toilet seat, but it can also be used to monitor the aircraft's engine health, spot potential damage, and everything in between.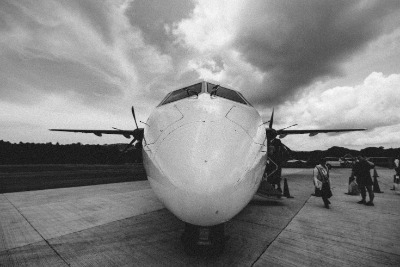 Image by: JC Gellidon via Unsplash
The UAE: The Future Pinnacle of Private Jet Travel
The UAE is proving to be a pioneer in private corporate air travel right now and in the future. They have the money and resources to not only revolutionize the sector but also lead the way in implementing the many new technologies being developed daily.