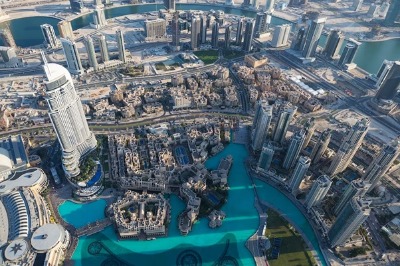 Source: vwalakte, via Freepik
Dubai's status as the leading financial hub in the Middle East was recently reaffirmed when it ranked first in the region and 22nd globally in the 33rd edition of the Global Financial Centres Index (GFCI 33). This index ranks 120 financial centers around the world. We look at the meteoric rise of Dubai as a top financial center in the Middle East.
Factors Behind Dubai's Economic Dominance
A Robust Business Environment
Dubai's rapid emergence as a regional financial and business hub is rooted in its pro-growth policies and business-friendly environment. Companies and investors can take advantage of zero income tax, which also applies to Forex and CFD trading.
According to World Bank rankings, the emirate offers one of the world's lowest corporate tax rates and shortest business setup times — just eight days.
As the leading financial hub in the region, the Dubai International Financial Centre (DIFC) recognizes the need to provide stability for organizations operating within its jurisdiction. The DIFC offers unparalleled incentives, like a 50-year exemption from all taxes on corporate income and profits. It also offers an allowance of 100% foreign ownership to encourage investment. This business-friendly approach is central to Dubai's strategy to create an environment on par with top global finance hubs.
Thanks to innovations like Free Zones, starting with Jebel Ali in 1985, the lack of traditional trade barriers has enabled seamless global commerce. Companies within Dubai's 34 Free Zones enjoy full foreign ownership and minimal bureaucratic hurdles.
As Knight Frank's report highlighted, Dubai's heritage rests on being a historic trading center, paired with government incentives like zero corporate taxes, 100% business ownership, and swift licensing procedures. This has transformed it into a thriving base for regional and global business operations.
DIFC boasts the region's most business-friendly and sophisticated Common Law framework, aligned with global best practices. In 2019, DIFC's regulator, the Dubai Financial Services Authority, implemented a UAE passport regime that gives foreign financial firms easy access to the local market.
Additionally, DIFC enacted new bankruptcy, employment, and company laws to streamline insolvency proceedings, strengthen workforce benefits, and simplify business structuring. Initiatives like the Employee Workplace Savings Scheme have also brought DIFC's policies in line with global retirement savings trends.
The Role of the Dubai International Finance Centre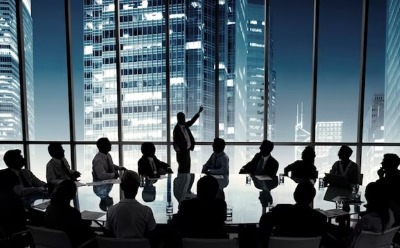 The Dubai International Financial Centre has been one of the driving forces behind the city's rapid growth and becoming the dominant financial hub in the Middle East. Established in 2004 across a 110-hectare area, the DIFC is a special economic zone providing a robust platform for financial institutions.
The business-friendly policies and state-of-the-art infrastructure within the DIFC have attracted over 2,200 companies to establish operations, including major global players like ExxonMobil, World First UK, and Egyptian fintech PayMob. The workforce residing within the district has now increased to over 24,000 finance professionals.
Sheikh Maktoum bin Mohammed bin Rashid Al Maktoum, the deputy ruler of Dubai, often talks about the DIFC's instrumental role in elevating Dubai's Global Financial Centres Index rankings.
Further expansion of the DIFC is already underway to cement its stature as a finance leader. The upcoming DIFC 2.0 development will add 13 million square feet of space dedicated to nurturing fintech innovation and startups. DIFC 2.0 will integrate sustainable features like green spaces and smart transportation while remaining seamlessly connected to the city's infrastructure network.
Strategic Location, Political Stability, and Safety
Dubai serves as a hub connecting Europe, Asia, and Africa due to its central position in the Middle East. This makes it a perfect hub for trade and commerce between the Eastern and Western hemispheres. The city connects different marketplaces, giving companies access to a large client base.
Its strategic location makes Dubai International Airport and Jebel Ali Port two of the busiest international airports. These centralized locations for transporting people and products serve as effective gateways connecting local and international markets.
Since the city is located in the GMT+4 time zone, it is convenient for businesses to interact with Asian and European markets. This allows for instantaneous coordination of regional activities and the swift implementation of decisions.
Also, as the capital of the United Arab Emirates (UAE), Dubai has a reputation for peace and safety. The city's reputation for safety attracts investors wishing to live and work in a stable atmosphere.
World-Class Infrastructure Attracts Human Capital and Talent Development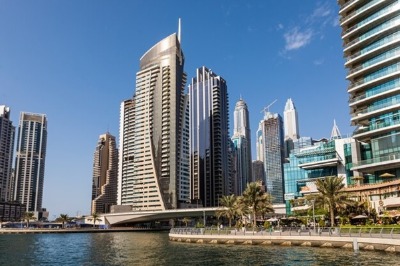 Source: Diana Grytsku, via Freepik
Dubai's high standard of living stems from its cutting-edge infrastructure and technological advancements that enable modern conveniences unmatched by most cities. Professionals are drawn to Dubai for its modern lifestyle and opportunities, and the skilled workforce enhances the city's competitive edge in finance.
Several factors have contributed to the city's ascendance as a leading global financial hub. The city hosts numerous international institutions, and the financial industry receives strong government support. The financial system is highly diverse, spanning conventional and Islamic finance. In April 2023, Dubai announced that its wealth and asset management sector had reached US$450 billion.
This inviting business climate and thriving financial sector attract top talent from around the world. With over 24,000 professionals across more than 2,200 active registered companies, Dubai has the region's largest and most diverse talent pool. Investing in developing regional talent remains integral to sustaining its growth.
The DIFC Academy furthers professional development through partnerships with 26 top educational institutions to deliver elite finance, business, and law courses. Over 5,500 graduates have undertaken DIFC Academy executive education and two dedicated Master of Laws programs.